The PHOENIX ONE BANGALORE WEST ALL INDIA OPEN SCRABBLE TOURNAMENT was the latest WESPA rated event run in India and was held from October 12-14 at the Banquet hall of Phoenix One Bangalore West. There were three Divisions (including a Corporate Division). After 3 days of Scrabble, the top 5 in each category were:

OPEN

1st Eeshan Malhotra
2nd Goutham Jayaraman
3rd Mohan Chunkath
4th Varisht Hingorani
5th Aditya Iyengar

NEWBIES

1st Sujana Somasekar
2nd Ishika S
3rd Jayashree Nagaraj
4th Jai Prakash Periwal
5th Roopa D'Silva

CORPORATE

1st DE Shaw
2nd Unisys
3rd Valdel
4th Biome
5th TCS

Congratulations to all prize winners. Please enjoy these photos; snippets of the action from an exciting weekend in Bangalore.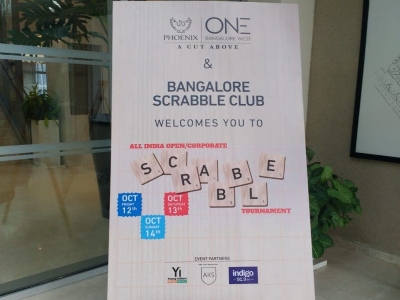 Welcome to the Tournament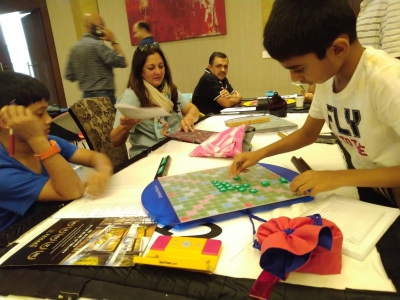 Two 10 year olds played the event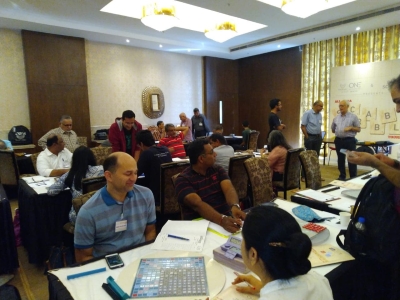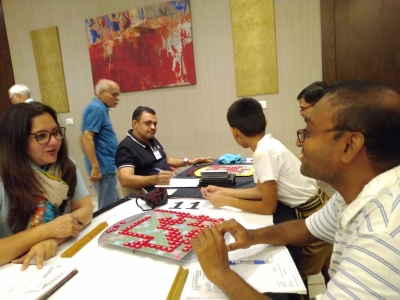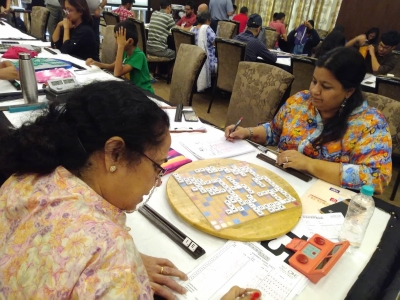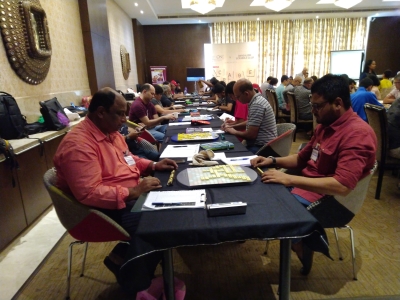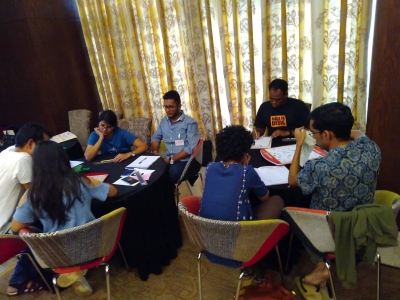 Corporate Play at the event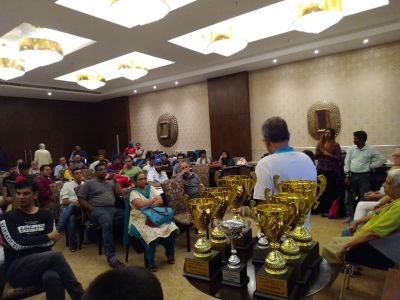 Prize Ceremony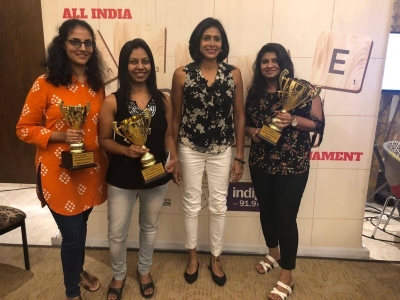 Congratulations to the prize winners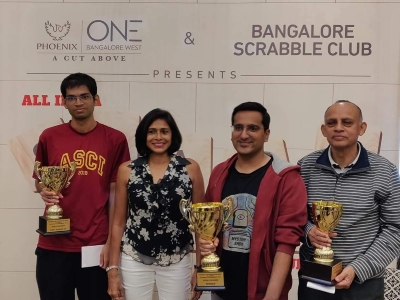 Congratulations to the prize winners


Photos published with thanks to Shubha Shivashankar, Sanjoy Gupta and Aditya Iyengar