YES - The Event
The idea of YES Championship came naturally after seeing the major impact of the CSC series of tournaments for the European scrabble. It brought a lot of new players from new European countries to play in official English competitions. Also, we have in mind the duty for our young community of scrabble players to offer them the possibility to experience an international event at home. Above all, the situation of the youth scrabble in Europe is weaker than ever, so we need to discover and train the players for tomorrow, for continuing the tradition of our loved sport of mind and vocabulary.

There are no dedicated tournaments in Europe for young players, apart from some editions of the world youth or junior competitions. The tournament from Iasi, Romania is a good opportunity for newbies to taste the etiquette and adrenalin of an international event, while visiting a nice town.

I was glad to involve Sumbul Siddiqui as the Tournament Director of this new competition. We know her as a model for the young scrabble players. We have agreed on some principles to make it a tournament for what the youth scrabble competitions should be – a reasonable number of rounds, fun without the pressure for results, as there will be no taxes and prizes consisting of trophies for the winners, diplomas and souvenirs for everybody. Our young players are very happy to enjoy a scrabble competition because of travelling, making new friends, feeling good when socializing, so we do hope that we will find a couple of new young players to join our first try for them, attracted by the same values and who will become better and better in time in playing English scrabble.

The choice of Iași, Romania is not random. Starting 1st May 2019, Iași will be the Youth Capital of Romania for the next year. So the project of the Youth European Scrabble Championship gives more international dimension to the suite of events for celebrating this title.

Iași is a major city of Romania, 2nd as the number of population, well-known as the Cultural Capital of Romania, City of Great Loves or City of the Famous Destinies. It is "brother" with Rome, Italy, being situated on seven hills. It has permanent aerial and bus bridges with the airport of Bucharest, so getting to Iași is not complicated at all.

Also, the airport has good flights to London Luton, Wien, Munich, Frankfurt, Tel Aviv, Paris, some airports in Italy and so on. There are 4 major airlines – Tarom, Blue Air, Wizz Air and Austrian – operating on the local airport.

There are a lot of things to see and to discover during a city break and we encourage the participants to reserve 2-3 days for visiting some of them, it will be a pleasure for us to guide them through the secrets of the city. The major touristic objectives are: The Cultural Palace with interesting museums, the clock tower and nice halls, The National Theatre which is, according to BBC, the second most beautiful theatre in the world, The Three Holy Hierarchs Monastery which is renowned for its embroidery in stone (most of it preserved in its original form from 1637-39), The Hall of the Lost Steps in the University of Iași, with unique mural paintings and so on. For entertainment and sightseeing is recommended a ride with a vintage tram, while for shopping there is Palas Mall, a town in the middle of the town, one of the most spectacular shopping destinations in the Eastern Europe.

We are waiting for you, dear young players, to come, play and have fun in Iasi, together with the Romanian and Moldavian kids and teenagers. We are waiting for you, dear adult scrabble players, to share a little of your passion to a newbie or many young players and come with them to Iași – we will surprise you with our traditional hospitality, for you to have a nice staying and your little companions to learn about scrabble competitions and find opponents with similar skills, in a tournament where all are winners!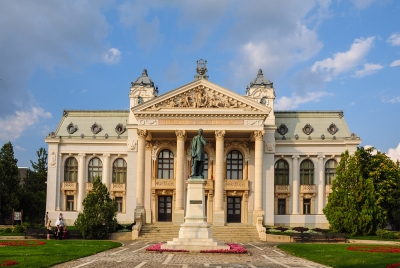 National Theatre in Iasi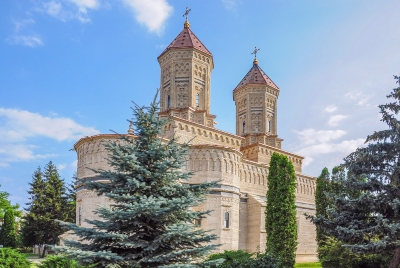 Three Hierarchs


Additional photos - online photos of Iasi